The finalist for Finlandia Prize 2015
Opinmäki School Complex
Information
Architectural design
Arkkitehtitoimisto Esa Ruskeepää Oy
Main contractor
SRV Rakennus
In short
Opinmäki school complex forms a central element for an Espoo residential area currently under rapid construction and expansion. Besides kindergarten, primary and junior secondary schools, the centre will house a library, sports hall, adult education centre and a youth centre. The building will be in active use outside school hours and serve all residents in the area.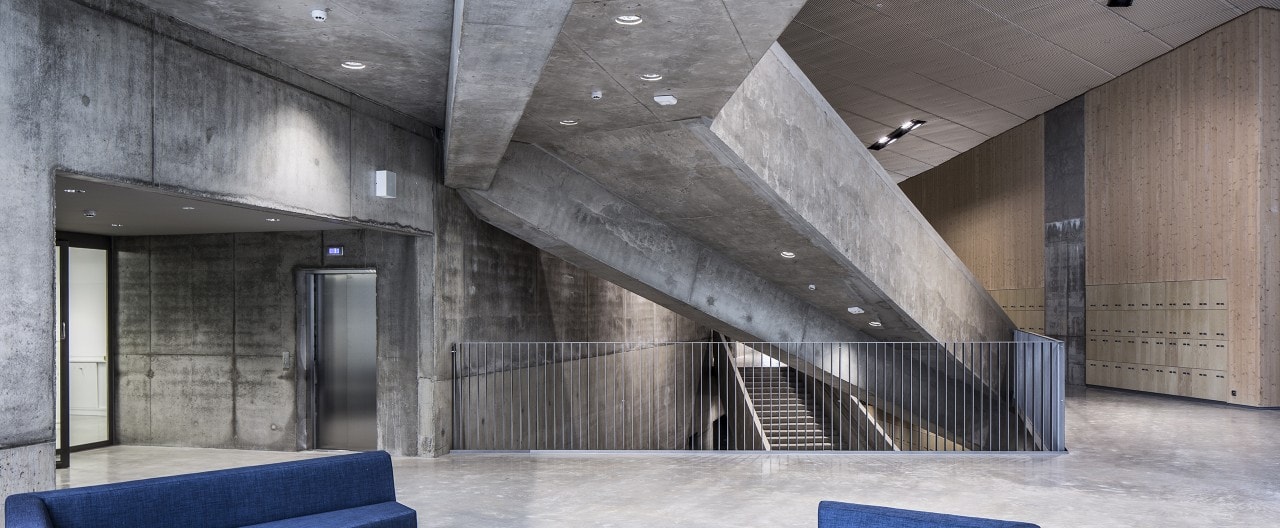 Statement of the pre-selection jury
Opinmäki School in Espoo is the focal public building in a new residential development that is still under construction. The building houses a daycare centre, an upper-level and lower-level comprehensive school, a library, a sports hall, a workers' institute and youth services facilities. The building is in active use throughout the day and serves the entire population of the district. The large building is a defining element in the structure of the district, which is bound by an expansive rural landscape and, as such, functions as an obvious common space in its midst.
The building consists of nine elements growing progressively larger towards the main entrance, the smallest element being the daycare centre and the two largest the upper-level comprehensive school and the sports hall. A spacious and spatially exciting foyer links the elements while also serving as a canteen. The foyer allows access to the auditorium and all other facilities and is thus the heart of the building. The staircase along the foyer guides internal traffic while forming a splendid dramatic focus in the space and for the building as a whole.
The design of the building consists of rectilinear elements of various sizes, designed as efficient units with functional and well-planned interiors. The classrooms are well-lit and spacious, and the glass walls towards the interior add to the sense of space. The basic elements are combined in any number of ways – there is no unified coordinate system underlying the overall design – which results in a playful and varied composition. The dynamic series of spaces thus created is offset by the tranquil, balanced design of the elevations. The principal materials, brick and concrete, also add a calmer note.
The design of the school follows the model of exploratory learning, where the entire building is a teaching medium. The spaces are arranged so that they allow for the combining of sciences, arts, communication and humanities in teaching. The building houses an international school in addition to the comprehensive school. Built on the basis of the entry that won the design competition, the school is the first independent project by an architect just starting his career.
The finalists of 2015
The finalists for the Finlandia Prize for Architecture 2015 were Kangasala Arts Centre, Merenkulkijanranta, OP Head Quarters, Opinmäki School Complex and Puukuokka.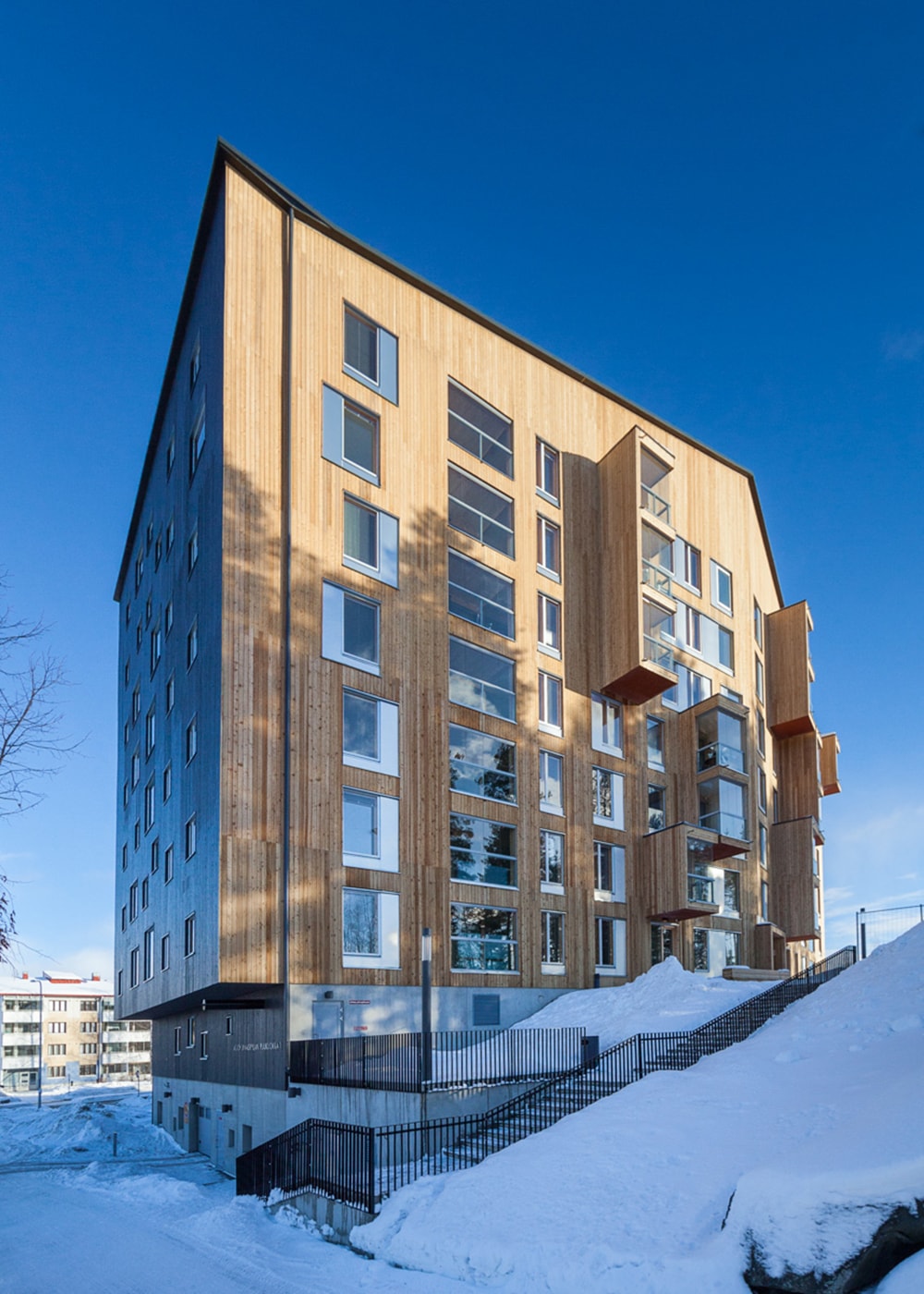 The winner of Finlandia Prize 2015