The finalist for Finlandia Prize 2014
Seinäjoki Main Library Apila
Information
Architectural design
JKMM Architects
Main contractor
Rakennusliike Timo Nyyssölä
Location
Seinäjoki, Finland
In short
The extension of the Seinäjoki Public Library and Provincial Library, Apila ('Clover'), was opened to the public in August 2012. The library building is located adjacent to the cultural and administrative centre designed by Alvar Aalto. The new part of the building is linked via an underground passage to the old library building, designed by Alvar Aalto in 1965. The project is based on a winning entry in an invited competition held in 2008.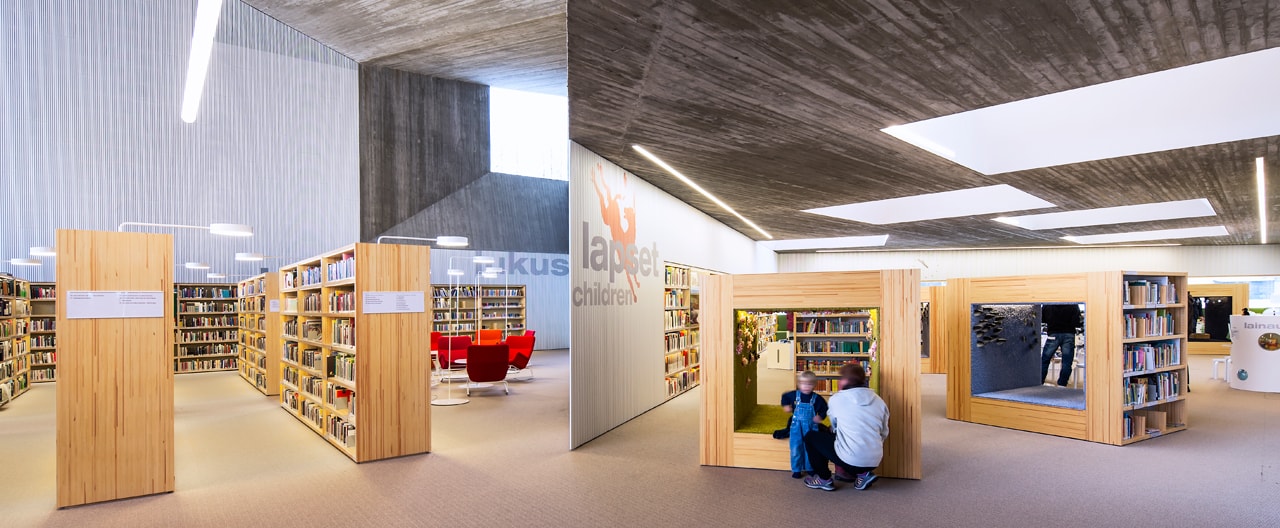 Statement of the pre-selection jury
The library sits freely as a complement to the cultural and administrative centre. The idea for the design was discovered in the 2008 invited competition, the winner of which was an entry by JKMM Architects entitled "Apila" ("Clover").
The placement of a new building within a complete architectural whole, created by Aalto, constitutes a very demanding design brief. The new part, with its copper exterior, enters into a dialogue with its prestigious environment. The building has its own identity – it makes no attempt to disguise itself as Aalto architecture. In terms of massing, the large building is divided into three parts, allowing it to match the scale of Aalto's buildings. This creates an unbroken continuum between the library and the cultural and administrative centre.
The main spaces of the library – the "news area" with the entrance, and the adult lending department – offer fantastic views towards the cultural and administrative centre. This allows the prestigious environment to become part of the interior, keeping the dialogue alive. The groups of spaces are stepped downwards from the entrance level towards the adult lending department, and from there, via the "reading steps", towards the youth department, and from there, via a connecting passage, to Aalto's library. The selected space plan enables flexible modifications and allows for new uses that may emerge. The building functions in a natural and straightforward way.
The library has been carefully designed, down to the last detail. The concrete ceiling gives the interior an original look. The shingle-like copper surface adds personality to the facade. The visual art by the artist Aimo Katajamäki also integrates into the architectural whole in a seamless and straightforward manner. A design approach like this – "from the whole to the smallest detail" – carries on the best of the Aalto tradition, even if the architecture consciously asserts itself as being from the 2010s.
The library building and its environment constitute a piece of architecture that brings joy. Architecture can, at the same time, both have local roots and reach an international dimension. Timelessness can be achieved through originality.
The finalists of 2014
The shortlisted candidates for the first Finlandia prize in Architecture were the Serlachius Museum's Gösta's Pavilion in Mänttä, Kaisa House, the main library of the University of Helsinki, the Museum of the History of Polish Jews in Warsaw and Seinäjoki main library Apila.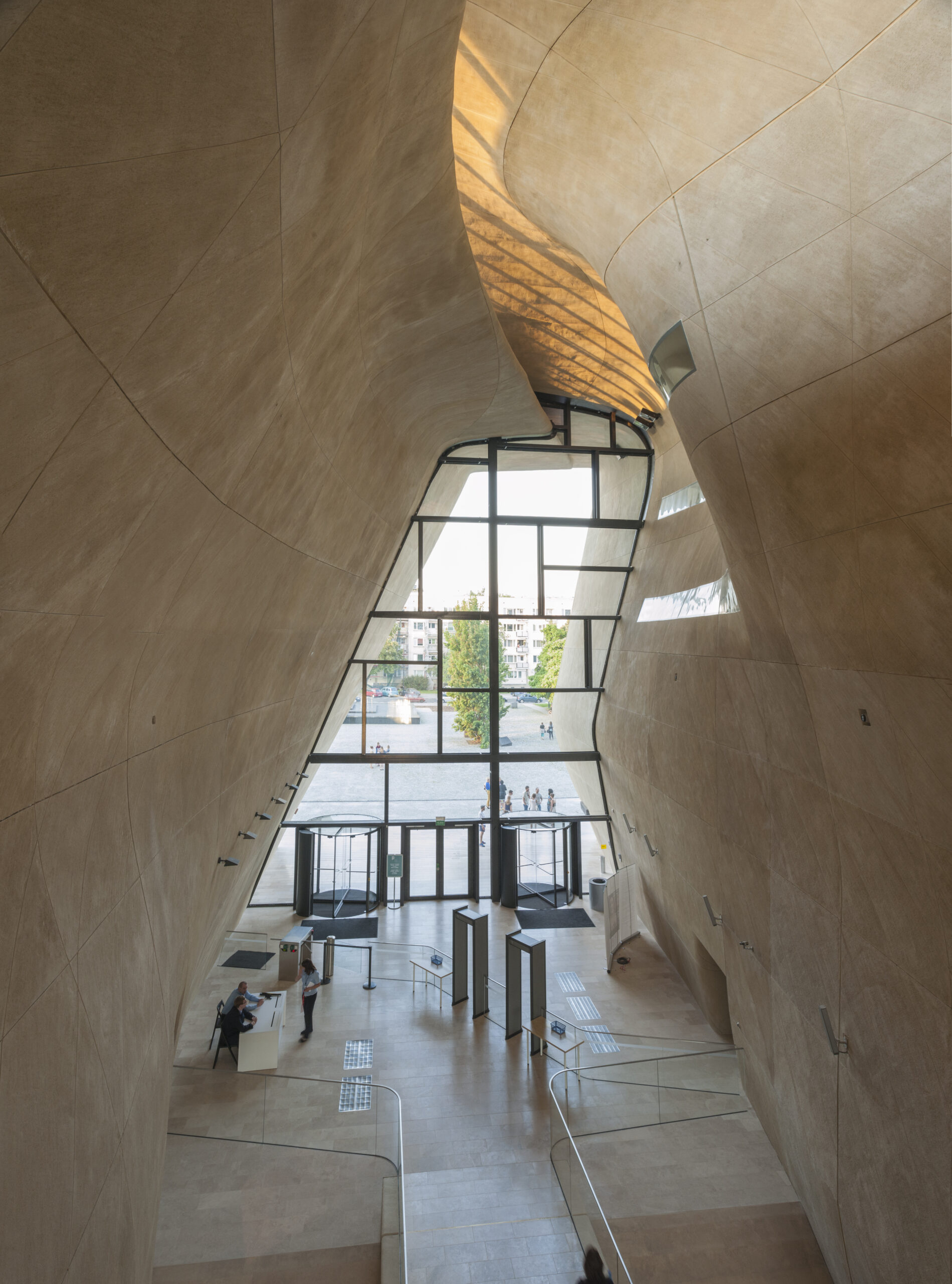 The winner of Finlandia Prize 2014