The finalist for Finlandia Prize 2014
Gösta Serlachius Museum, Gösta's Pavilion
Information
Architectural design
MX_SI architectural studio, local collaborator Huttunen-Lipasti-Pakkanen Architects
Client
Gösta Serlachius Fine Arts Foundation
Main contractor
Jämsän Kone- ja Rakennuspalvelu
In short
The Serlachius museums Gösta and Gustaf in Mänttä provide a meeting place for friends of high-quality art and good stories. The art museum Gösta showcases several temporary exhibitions every year, including highlights from the collections of the Gösta Serlachius Fine Arts Foundation, one of the largest Nordic collections. The museum's extension, Gösta's Pavilion, was opened in the summer of 2014.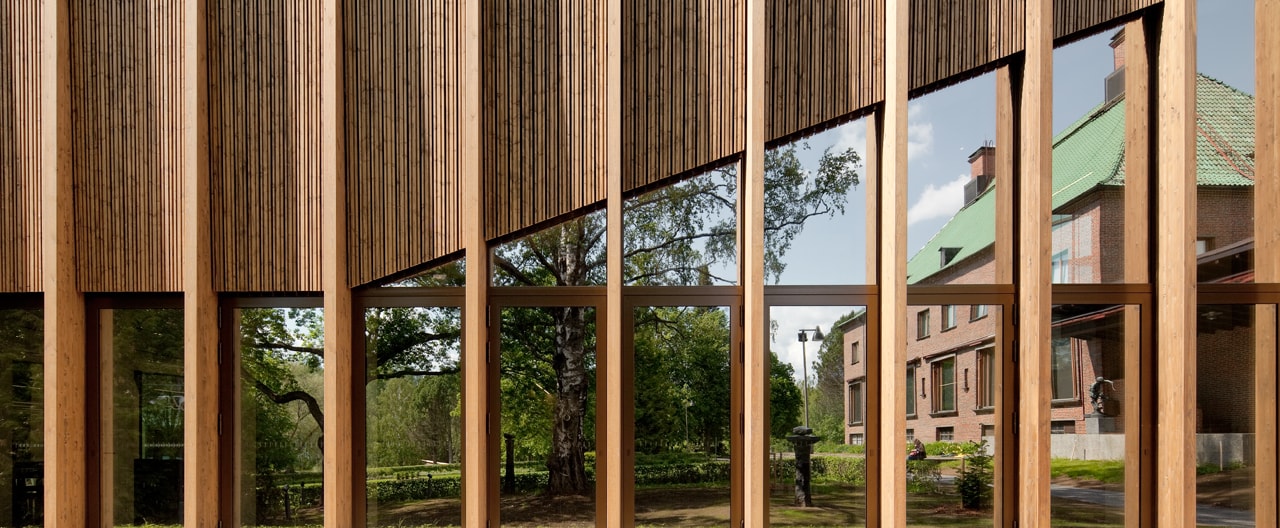 Statement of the pre-selection jury
The museum is a highly original building boasting multi-faceted architecture. The new Gösta is considerably larger than the adjacent old museum, Joenniemi manor. The architects have managed to construct a functional museum complex based on a difficult starting point. The old and the new create a unique, memorable milieu, together with the garden, which opens towards the lake. The project is based on a winning entry in an open architectural competition arranged in 2011.
Gösta's Pavilion is multi-functional and shows clarity. The treatment of form and space is subtle. With Gösta's Pavilion, the Barcelona architects introduce a fresh, new spirit to Finnish architecture. The international dimension of art is, thus, positively displayed in the architecture.
In addition to the international dimension, Gösta continues the tradition of Finnish wood construction. Gösta is a milestone in the renaissance of wood construction in the 2000s. Its architecture reforms tradition and manifests the possibilities of using wood. In the big picture of Finnish architecture, Gösta is an engaging combination of internationalism, tradition and emerging design.
As an important public building, Gösta reinforces the public image of Mänttä. At its best, architecture can contribute to the identity of an entire city.
The finalists of 2014
The shortlisted candidates for the first Finlandia prize in Architecture were the Serlachius Museum's Gösta's Pavilion in Mänttä, Kaisa House, the main library of the University of Helsinki, the Museum of the History of Polish Jews in Warsaw and Seinäjoki main library Apila.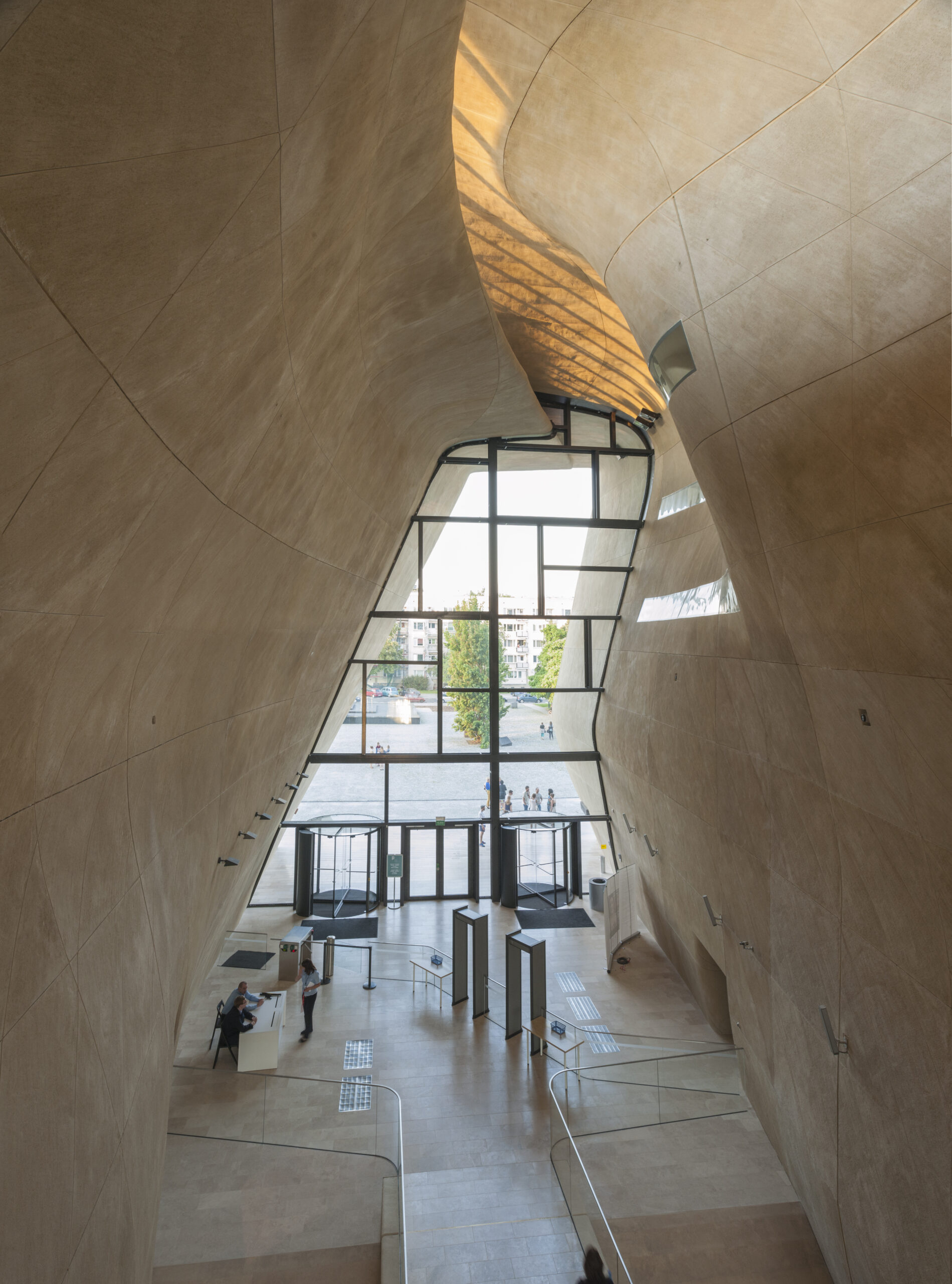 The winner of Finlandia Prize 2014