The finalist for Finlandia Prize 2014
Helsinki University Main Library (Kaisa House)
Information
Architectural design
Anttinen Oiva Architects
Client
University of Helsinki
Location
Helsinki, Finland
In short
Kaisa House is the main library of the University of Helsinki, housing the collections of the humanities, law, theology, and political science. The library was opened to the public in September 2012, as part of the World Design Capital Helsinki 2012. The project is based on a winning entry in an invited competition in 2008.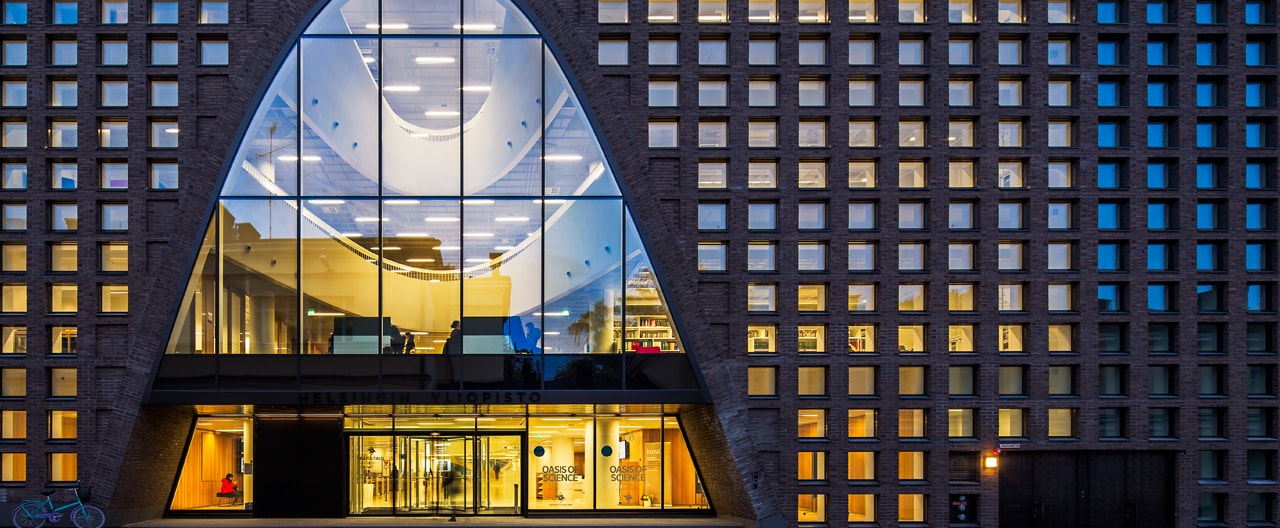 Statement of the pre-selection jury
Kaisa House, the main library of the University of Helsinki, both serves as a signature building and continues the existing urban block structure. Similar historic buildings can be found close by in the same neighbourhood, although they are rare, as, today, large new public buildings are often sited on less built-up plots, even in the city centre. Kaisa House succeeds superbly in this difficult task. The building has surprisingly quickly taken root as part of the urban structure.
In addition to its dual role in the cityscape, Kaisa House is at the same time a redevelopment and renovation project. The structures of a department store that used to occupy the site have, for the most part, been reused. The new building and its activities are naturally positioned in the existing frame. Kaisa House is an extremely large building, and partly built underground. Despite its large size, the library building has been successfully adapted as part of the dense cityscape.
The building's exceptionally grand entrance is under large brick arches. The same design motif is repeated, in a natural manner, in the central space of the library building, in which narrow curved openings form an impressive and unpredictable series of spaces in what is fundamentally a rectangular building. The large openings in the facade are skillfully positioned and directed. They produce fantastic places for relaxation in the middle of the busiest spot in the city.
The finalists of 2014
The shortlisted candidates for the first Finlandia prize in Architecture were the Serlachius Museum's Gösta's Pavilion in Mänttä, Kaisa House, the main library of the University of Helsinki, the Museum of the History of Polish Jews in Warsaw and Seinäjoki main library Apila.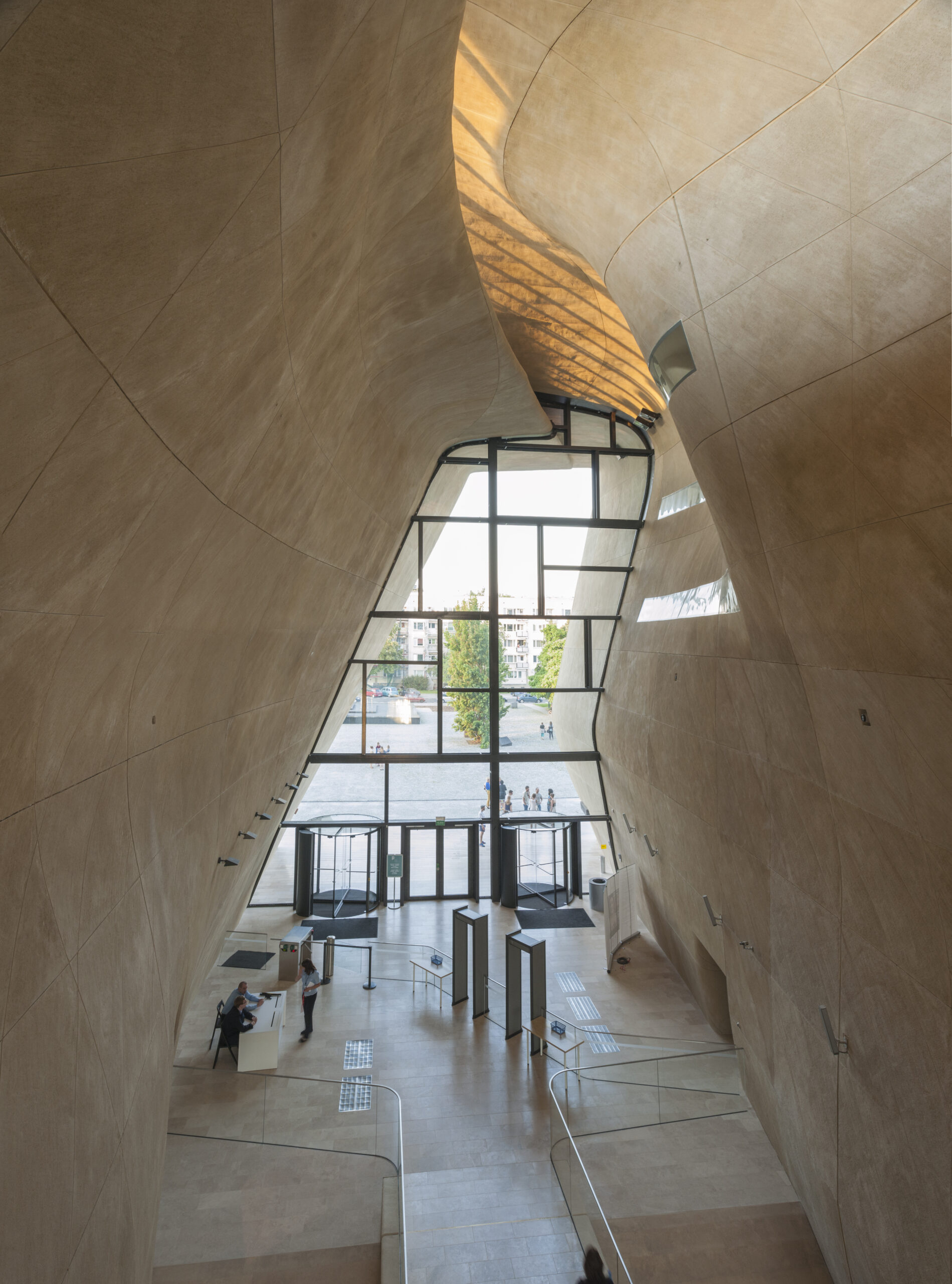 The winner of Finlandia Prize 2014