The finalist for Finlandia Prize 2015
Kangasala Arts Centre
Information
Architectural design
Heikkinen-Komonen Architects
Client
Municipality of Kangasala
Main contractor
Hartela Oy
Location
Kangasala, Finland
In short
Kangasala Arts Centre, the latest cultural centre to be built in Finland, was inaugurated in January 2015. The main space in the building is the multipurpose auditorium for music, theatre, film and other performances. The other units in the centre house, for example, a space for changing exhibitions.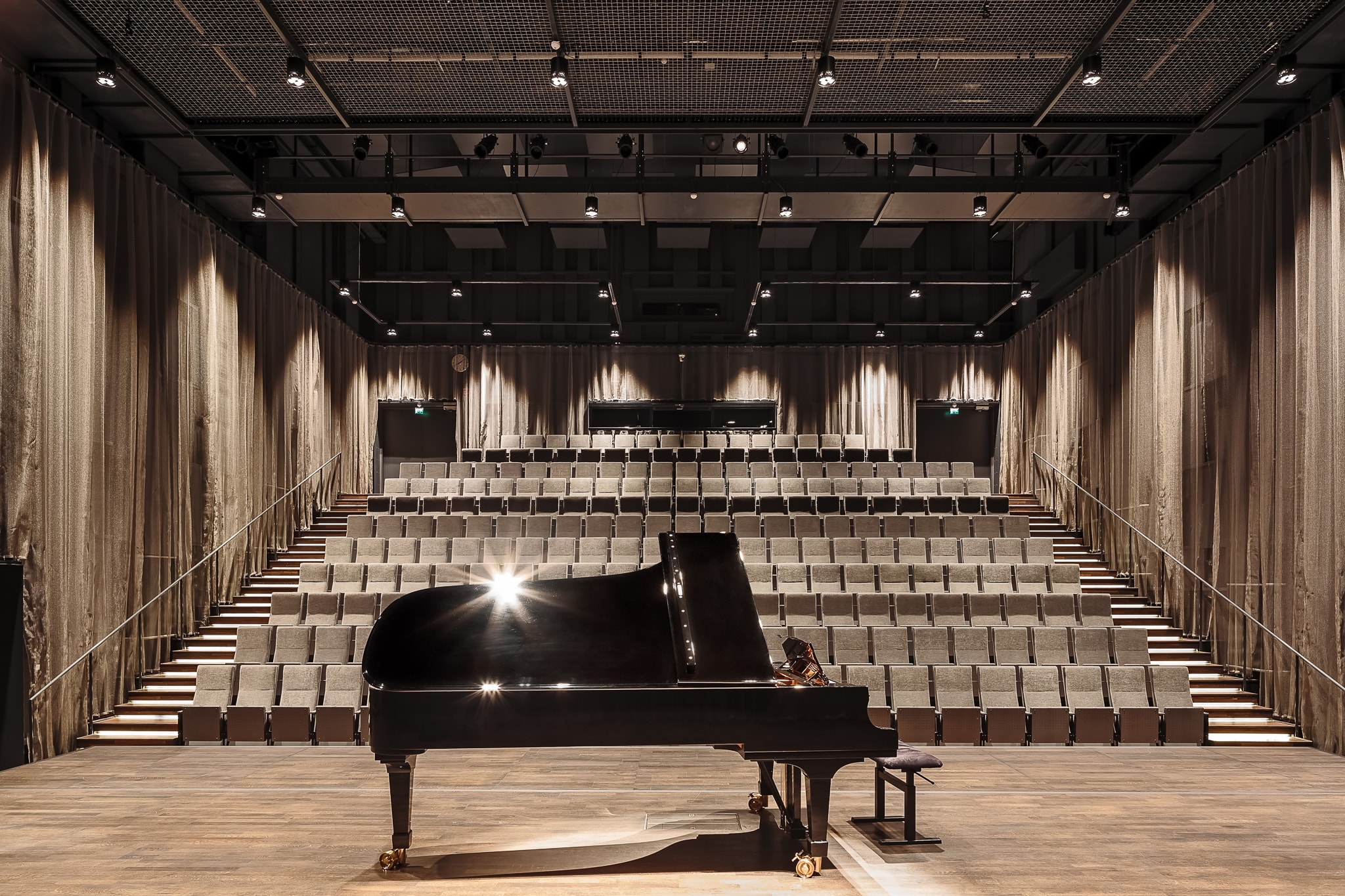 Statement of the pre-selection jury
The townscape in the community centre of Kangasala is dominated by the old stone church and its handsome steeple. Kangasala House occupies the plot beside the church, adjacent to the library. In its immediate vicinity are the old municipal hall, the bus station, the municipal office building and several commercial and residential buildings. Kangasala House is a conspicuous public building that makes its presence known rather than remaining anonymous. It brings a new and much needed identity to this central block, yet without challenging the dominant status of the old church.
The cultural centre combines several functions innovatively, in true Finnish fashion. Its principal space is a multi-purpose auditorium that can accommodate music, theatre, film and other performances. There is an art gallery displaying works by sculptor Kimmo Pyykkö, rooms for changing exhibitions, and chambers for the municipal board and council. A corridor links the building to the library next door. The canyon-like foyers of the cultural centre with streaming staircases link (and separate) the functions grouped into separate entities. Carefully considered views of the outside surroundings interestingly punctuate the rhythm of the interior. The importance of the multi-purpose auditorium is emphasised with curtain-like metal mesh surfacing.
From the outside, Kangasala House is a monolithic, boulder-like shape. Its elevations are solid and in a single material – concrete treated with iron oxide – further enhancing the boulder-like impression. The huge, rust-coloured exterior conceals a variety of light-coloured foyers creating the aforementioned 'canyons', a striking and essential contrast.
Architects Mikko Heikkinen and Markku Komonen have come a long way on the road to simplification. They have designed many kinds of buildings that demonstrate a respect for low-key minimalism and a concretist approach to materials. Kangasala House is no exception in this respect.
The finalists of 2015
The finalists for the Finlandia Prize for Architecture 2015 were Kangasala Arts Centre, Merenkulkijanranta, OP Head Quarters, Opinmäki School Complex and Puukuokka.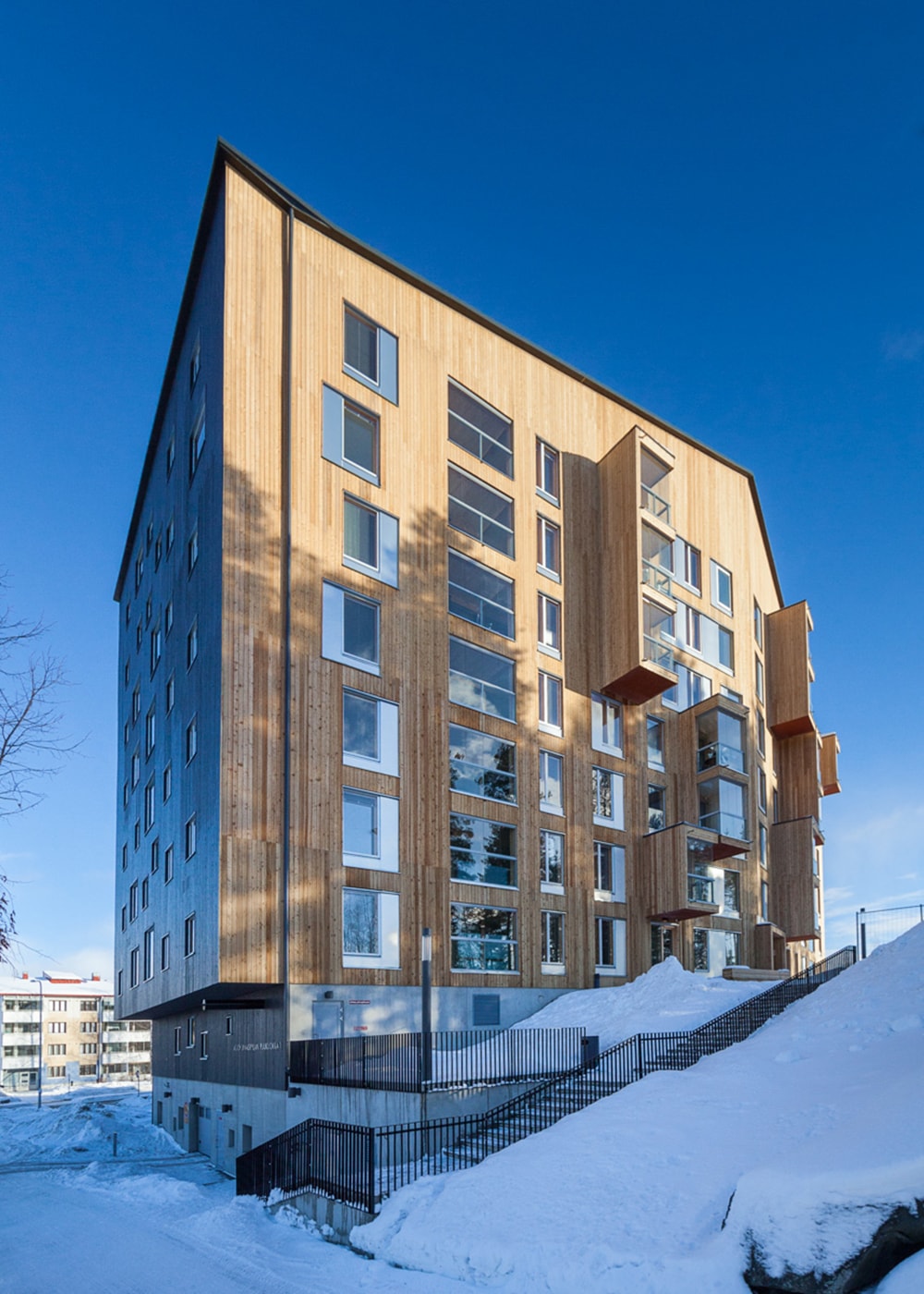 The winner of Finlandia Prize 2015